Everything you need to know about Cambodia Visa
All foreign nationals except the citizens
of countries like Brunei, Indonesia, Laos, Malaysia, Philippines, Seychelles,
Singapore, Thailand, and Vietnam need a visa to enter Cambodia. For citizens of
the United Kingdom, obtaining a visa is a must to enter Cambodia. A UK citizen
have four options to get a Cambodian visa;
Visa on arrival
Electronic visas
(e-visas)
Regular visa from the
Cambodian embassy
Visa on arrival
Foreign nationals including citizens of
the United Kingdom can obtain a Cambodian visa from the entry ports. This is undoubtedly
the easiest way to enter Cambodia, as it allows the foreign national to board a
flight to the country, and obtain a visa from the entry port.
Foreign nationals can obtain visa on
arrival from the below mentioned entry ports.
Airports
Phnom Penh International
Airport
Siem Reap International
Airport
Travelers can also obtain visa at the below-mentioned
land border crossings in Cambodia.
Cambodia-Vietnam land border crossing
Bavet international
checkpoint
Kha Orm Sam Nor
international checkpoint
Trapeang Phlong
international checkpoint
Ha Tien international
checkpoint
O'Yadaw international
checkpoint
Trapeang Srer international
checkpoint
Phnom Den international
checkpoint
Trapeang Srer international
checkpoint
Banteay Chakre
international checkpoint
Cambodia-Thailand land border crossing
Cham Yeam international
checkpoint
Poipet international
checkpoint
O'Smach international
checkpoint
Chong Sa Ngam/Choam
international checkpoint
Prom international
checkpoint
Ban Laem/Daung
international checkpoint
Cambodia-Lao
land border crossing
Dong Krolar International
Check Point
Special
note: Even though obtaining a visa on arrival is the easiest choice for travelers,
there are possibilities that the Cambodian authorities may phase out this
privilege without any prior notice. To avoid the hassles, it is highly
recommended to obtain an e-visa via online or applying for a regular visa by visiting
the Cambodian embassy.
Cambodia
e-visa
Foreign
nationals can obtain an e-visa by applying through the official government visa
processing center. It should be noted that the privilege of e-visas is only given
to foreign nationals who wish to enter the country for tourist purposes. 
UK
nationals can apply for e-visa, but citizens of countries like Iran, Iraq,
Pakistan, Afghanistan, Bangladesh, Saudi Arabia, Sudan and Sri Lanka are not
entitled to use this privilege.
In
usual cases, a Cambodia tourist visa also known as T-class visa offers a
validity of 30 days. If a foreign national want to extend the visa validity of
a tourist visa, he or she can contact the Consular Department, Ministry of
Foreign Affairs and can extend its validity by another 30 days. It should be
noted that these tourist visas will offer only single-entry privilege for
foreign travelers.
Special
note: It is highly recommended to apply for an e-visa at least seven days
before your travel date. Now, the Cambodian authorities are charging $30 for a 30-day
valid e-visa for tourist activities.
Cambodia
regular visa
A
foreign national can apply for a regular visa by visiting the Cambodian embassy
or consulate. After visiting the embassy, he or she should submit all the documents
needed to get the visa along with the visa application form. Some people may
find it hard to complete the visa application form, and in these times, they
can seek the help of entrusted agencies like Visa Genie. The dedicated team of
Visa Genie will help the traveler to obtain the visa in a hassle free manner,
and you can sit back and relax without any hesitation.
CAMBODIA VISA ON ARRIVAL (VOA)
Most nationalities can obtain Cambodia Visa on Arrival (VOA) at all international airports, seaports and land borders crossings in Thailand, Vietnam and Laos.
Cambodia Visa on Arrival is issued for stays up to 30 days, single-entry only. A 1-month extension is possible.
Visa on Arrival can be obtained at the following ports.
International airports
Phnom Penh International Airport
Siem Reap International Airport
Sihanoukville International Airport
Seaports
Phnom Penh International Port
Sihanoukville International Seaport
Cambodia-Thailand land borders
Poi Pet – Aranyaprathet
Osmach – Chong Jom
Choam – Sa Ngam
Prum – Ban Pakard
Doung – Ban Laem
Cham Yeam – Had Lek
Cambodia-Laos land borders
Tropaeng Kreal – Stung Treng
Cambodia-Vietnam land borders
Oyadav – Le Thanh
Trapang Thlong – Xa Mat
Trapaing Sre – Hoa Lu
Banteay Chakrey – Dinh Ba
Bavet – Moc Bai
Samraong – My Quy Tay
Samnar Kraom – Ving Xuong
Phnom Den – Tinh Bien
Prek Chak – Ha Tien
Documents required
You would need the following documentation for Cambodia Visa on Arrival (VOA)
Completed Visa on Arrival application form (you can pick one up at the VOA section)
One recent passport size photo (2×2 inch)
Original passport with at least 2 blank pages
Visa fee
The fee for Cambodia Visa on Arrival is $30 USD payable in USD only. The ATMs at the VOA sections do not usually work. So make sure to carry $30 USD in cash. 
Procedure to obtain Cambodia Visa ON ARRIVAL at the airport, seaport or land border
After arrival, head to the Visa on Arrival area. Grab a copy of the application form. Fill all the details in the application form. 
You will see two lines/counters. One to submit the documents and another to pick up the passport. Head to the first counter and submit the following.
Completed Arrival-Departure card
Completed customs form
Completed Visa on Arrival application form
One passport size photo
Original passport
Go to the second line and wait till they call your name. When they call your name, pay the visa fee of $30 USD and pick up your passport. 
Check your new Cambodia visa and make sure all details are correct. 
IMPORTANTMake sure to bring $30 USD in cash. The ATMs at the Visa on Arrival doesn't work. They often timeout. There are no currency exchanges.
You may be asked to show a proof of onward ticket, hotel booking or bank statements. If you are entering Cambodia on a one-way ticket, make sure to get a proof of onward ticket from an onward ticket agency such as OnwardTicket.com.
—
Italy – Coming soon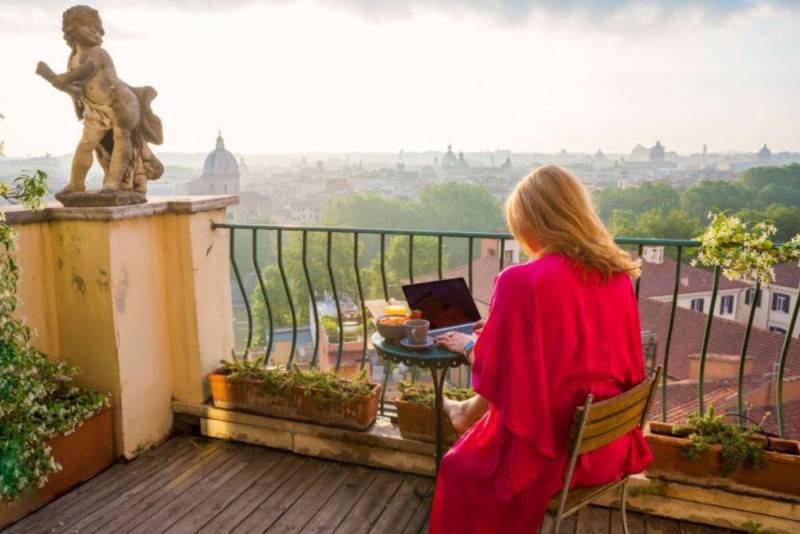 Italy has put forward plans to introduce digital nomad visa for people outside the European Union. The initiative was approved March 28 and will allow non-residents to work remotely in the country for up to a year.
However, the law might not be designed to welcome everyone to live the Italian dream since these visas are aimed to attract "highly qualified" remote workers -only-.
The term "highly qualified" is yet to be clearly defined by the Italian authorities. But, as per local media, it could mean anything from "college professors to circus performers."
This is what Italian MP Luca Carabetta has to say about the requirements: The government must work on a new bill to implement the law, which will set out all the procedures and details," Carabetta said. 
"Requirements for the remote worker are the availability of suitable housing, adequate income, health insurance and a clean criminal record."
"We are happy to have approved the proposal but we are also aware of the next steps.
Czech Republic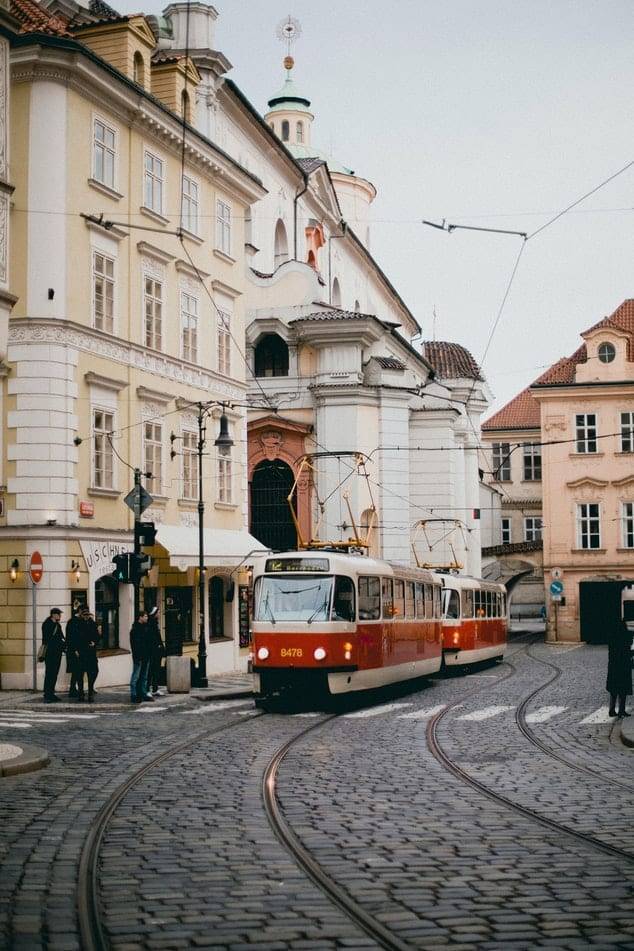 Spend your weekends exploring the historical towns and mountains of one Prague, one of the best cities for digital nomads with the new freelancer visa called the Zivno. 
This digital nomad visa allows to live and work in the country for 1 year and offers the possibility of one extension. The catch is that this one is a bit more difficult to get, but still not impossible.
How to get it
You will need a trade license for one of the trades listed here
Show proof of accommodation for at least a year in order to qualify
Submit proof of at least €5,587 in your bank account (per person)
And pay about USD $80 USD) per month in local taxes
For more info about this visa click here.
Spain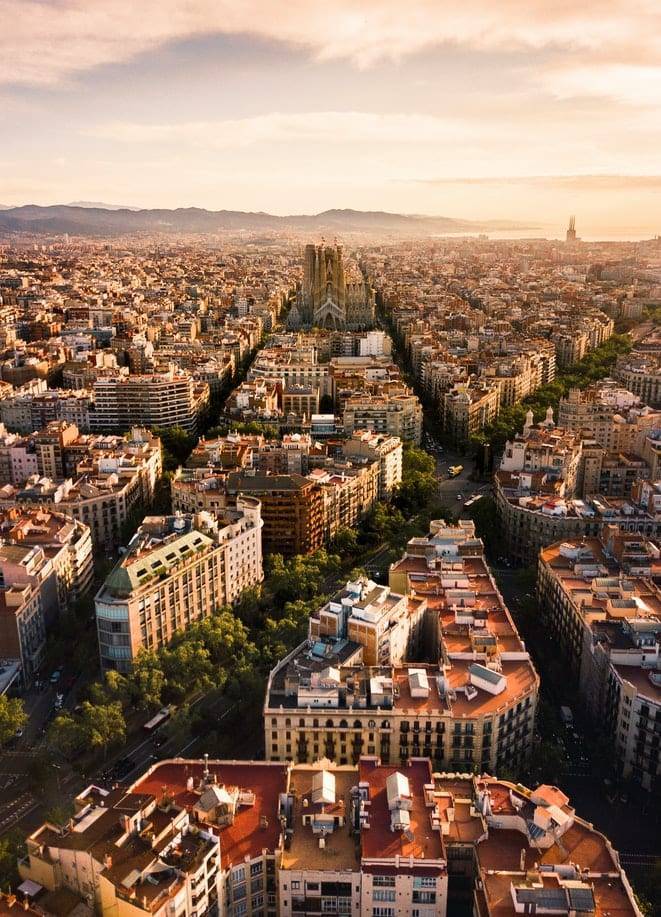 Spain offers one visa that can be used for digital nomads willing to live and work from the country and it's working on another one for start-ups. 
Self Employment Visa
This allows digital nomads from the EU and third-party countries to live in the territory for 1 year. 
What to expect 
You must prove that you have sufficient funds to "establish and maintain employment indefinitely" 
Pass a background check
For more info about this visa click here.
The Start-Up Law – visa
This is an initiative that would allow non-EU nationals to live, work and create start-ups in the country for up to a year. 
Characteristics
Personal income tax reductions
Tax incentives for startup companies and investors
Non-Residents tax rate could be reduced from 24% to 15% (conditions apply)
Spain also offers a Non-Lucrative Visa that allows foreigners to live in Spain for 1 year and a possible extension. The catch is that you are not allowed to work on this visa. The Spanish government aims to take in "retired" and self-sufficient folks.
Cayman Islands
The Cayman Islands Department of Tourism has just launched a digital nomad visa called the Global Citizen Concierge Program (GCCP) that will allow nomads to live and work in the country for up to 2 years.
The minimum income requirement is a bit more expensive than other countries. If you are not there yet, this visa may be the motivation you need to make the leap to a six-figure earner. Digital nomads need to present proof of an annual salary of at least USD $100,000, or USD $150,000 for couples.
Since this is a whole new program, the full list of requirements has not been released yet. But we have gathered some conditions here.
You must be employed by a company outside of the Islands
You will need a notarized bank reference letter
All applicants are subjected to background checks
You will need to get a health insurance policy
Costa Rica
Over the last decade, Costa Rica has been known as the Switzerland of Latin America. A stable democratic country with lots of investment on social programs and natural resources plus a tax system that benefits expats.
This amazing country is now offering a new type of residency visa for digital nomads and remote workers. To qualify, applicants need to show proof of a non-locally monthly salary, fixed income or an average monthly income, during the last year, for an amount equal to or greater than $3,000 per person or $4,000 per family.
Conditions
Applicants must make, at least, USD 3,000 per month or make a deposit of $60,000 in a Costa Rican bank.
How to get it
Hire an immigration lawyer who knows how to navigate the Costa Rican system or just do the registration process by yourself at their official website.  
Translate all of your documents to Spanish and authenticate them in your home country.
Purchase a medical insurance policy that covers you throughout your stay in Costa Rica.
Pay a one-time visa fee
BenefitsComplete exemption from income tax: the income generated is completely exempted from income tax.
There is no import tax on personal items such as computers, cameras, phones, etc.
Visa extension: The visa is issued for 12 months. It can be extended for another 12 months.
Argentina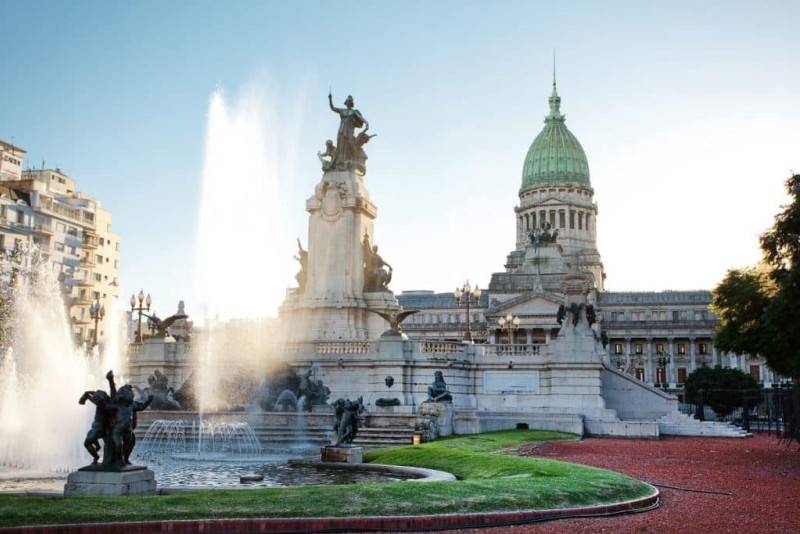 Remote workers from other countries can apply for a six-month temporary resident , which can be extended only once for the same period. It will also offer a number of perks, such as discounts on flights with Argentina's state-owned airline Aerolíneas Argentinas.
"We want to attract people who after the pandemic changed their mentality and now prioritize their freedom, want to visit new places and enjoy life in a different way," she said. "The pandemic accelerated a trend that was already happening," said Interior Minister Wado de Pedro
Digital nomads tend to have higher purchasing power and spend on average about $3,000 per month, twice as much as a normal tourist, said Florencia Carignano, national director of migration.
Some Requirements
Only for citizens that do not require a tourist visa to enter Argentina
Applicants will have to submit a document that proves their work relationship with at least one employer
Submit a CV
Mauritius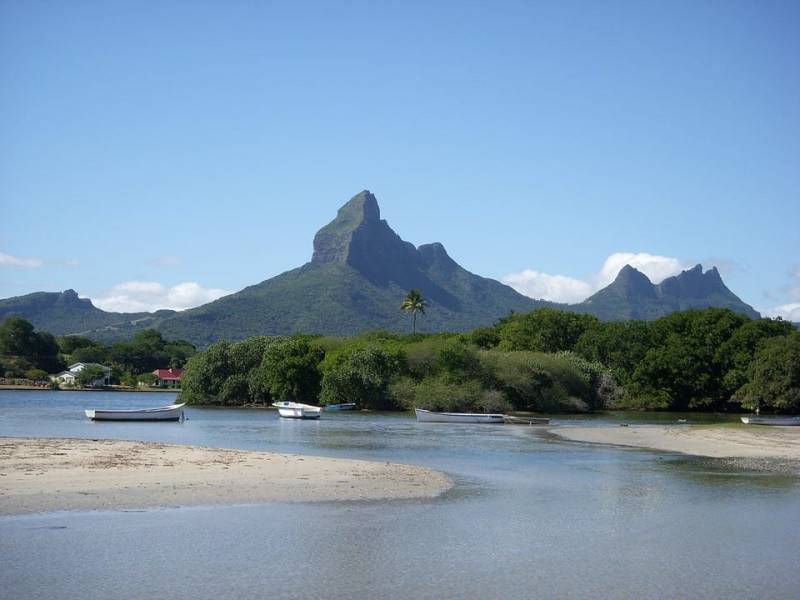 Mauritius mountains
Mauritius is another island country that has recently joined the club of places offering visas for digital nomads and remote workers. Beneficiaries can work and live in the country for 1 year (Renewable). So far, the application is for free!
You will need to:
Make sure that your source of income is out of the island country so you don't compete against local workers.
Meet the cost of staying in the country (USD 1500 monthly) per person and additional USD 500 per dependents below 24 years old.
Buy travel insurance.
Have a valid passport.
Buy a return ticket.
And be a foreign national from one of these countries: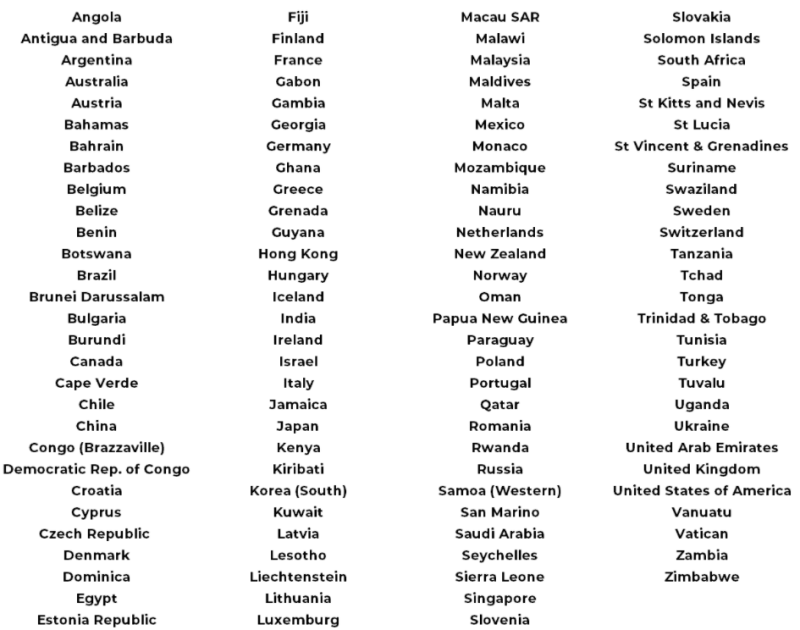 Nationalities eligible for digital nomad visa in Mauritius
Procedure[edit]
1.To apply for a Cambodian business visa, an applicant must start by identifying the nearest Cambodian issuing agency (Cambodian embassy / consulate office / high commission) in home country or any neighbouring country.
A list of these authorized agencies can be viewed at http://embassy.goabroad.com/embassies-of/cambodia or from http://www.embassyworld.com/embassy/Cambodia/Cambodia.html
2.Go to the identified issuing agency in 1 above and find out the requirements for obtaining a Cambodian business visa;
3.Obtain a visa application form and complete it accurately. Do not forget to insert date and signature on the filled application form.
4.After filling application form, make copies of required documents and attach them to the filled form;
5.Make all necessary payments and also attach payment receipt on to the completed application form; and
6.Submit application to the office identified in 1 above.
Visa on Arrivaledit

1.When an applicant arrives at the airport or international border crossings, he / she must start by obtain an application form and complete it carefully and accurately.
2.On to the completed form, attach a passport photo;
3.Make payment and submit application form to the appointed section at the airport;
4.Also submit passport at the same section and wait for some few minutes as visa is being processed;
5.When visa is ready and affixed to the applicants passport, he / she is called upon to pick it.
6.Upon receiving passport, an immigration officer will take a digital photo of the applicant before he / she is leaving the airport;
7.When the photo is taken, the applicant can now leave the airport to destined place in Cambodia.
Advertisement
Tourist e-Visa
Tourist visas allow visitors to enter the country once and stay for up to 30 days. They cannot be renewed, so you'll need to leave the country and apply for a new visa if you want to stay.
Visa Fees and Application
Once you're on the Cambodian visa webpage, the application itself is easy to fill out and very straightforward. Apart from entering your personal information on your passport, there are only a few other things you'll need.
You'll need to upload a digital photo or scan of your passport as well as a digital photo of yourself on a neutral background. In both cases, a photo taken with your cellphone usually works.
You'll also need to choose your port of entry, which is likely either the Siem Reap Airport or Phnom Penh Airport.
If you'll be crossing via land from Thailand, Vietnam, or Laos, you'll have to choose the border crossing checkpoint you plan to use, since the visa is only valid for the crossing you indicate in the application.
What is Vietnam business visa? How long it is good for?
Vietnam business visa is a short-term visa to Vietnam, issued to the foreigners who will be working with/for a company in Vietnam, attending a meeting/negotiation, or signing contracts, and do not have a valid working visa or temporary residence card.
Vietnamese business visa is categorized as DN1 and DN2 visa (formally DN, of which:
DN1 visa – to be granted to foreigners who work with other businesses and organizations with legal status in accordance with the laws of Vietnam.
DN2 visa – to be granted to foreigners who come to Vietnam to offer services, establish a commercial presence or perform other activities under international treaties to which Vietnam is a member.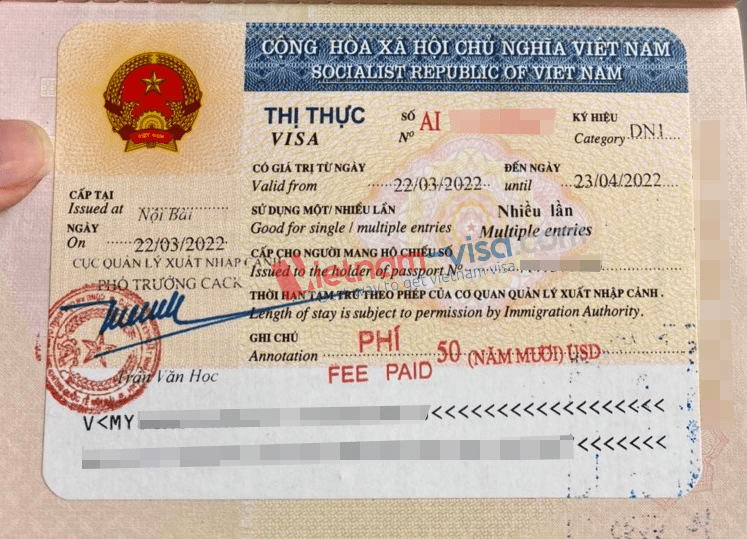 Sample Vietnam business visa
While people with Vietnam tourist visas are not permitted to work in Vietnam, those with a business visa are allowed to take a leisure trip during their business in Vietnam.
Before Covid, a Vietnamese business visa is available in:
1-month single/multiple entry
3-month single/multiple entry, and
1-year multiple entry (for US Passport holders only).
But at the moment, a business visa for Vietnam is good for 3 months at maximum.
Business/Ordinary Visa
For anyone who wants to stay in Cambodia long-term, you'll need to apply for an E class visa (not to be confused with the electronic "e-visa"). E class visas are also referred to as "business visas" or "ordinary visas," and they allow the holder to stay in Cambodia for extended periods of time. Ordinary visas initially last for 30 days, but can be extended once you're in the country for up to 12 months at a time.
There are four types of ordinary visa extensions: one for workers (class EB), one for people seeking employment (class EG), one for students (class ES), and one for retirees (class ER).
Visa Fees and Application
The ordinary/business visa is a visa on arrival (you cannot get one electronically before arriving). Make sure you have a filled out application, passport photo, and $35 in U.S. dollars. The visa on arrival is valid for 30 days, so you'll need to apply for the appropriate visa extension if you plan to stay longer. Visa extensions are granted for up to 12 months at a time, and only the six-month or 12-month extensions allow holders to leave and re-enter Cambodia.
Workers (EB Extension): This extension is for those who are working, volunteering, or freelancing in Cambodia plus their immediate family members. You'll need a letter of employment from a Cambodian company or a letter stating you're self-employed with an official government stamp. Family members will have to show documents that prove the relation between them and the sponsor. This visa allows workers to live in Cambodia, but you'll still need a valid work permit to legally have a job in Cambodia.
Employment Seekers (EG Extension): If you're looking for work in Cambodia, the EG extension lets you have up to six months to find a job and then convert the EG extension into an EB extension.
Students (ES Extension): Essentially a student visa, you'll need to show a letter of acceptance into a Cambodian education program, plus proof of sufficient funds to support yourself.
Retirees (ER Extension): Retired individuals who want to live in Cambodia can apply for the ER extension if they are over 55 and have proof of sufficient funds to live.
The extension must be applied for within 30 days of arrival and before your visa expires. The official way to do it is to visit the Immigration Department in Phnom Penh, which is next to the airport. The fees for the extension seem to vary arbitrarily, depending on the type of extension, the length of stay, and the official who helps you. For an extra fee, there are agencies all over the country who will submit the paperwork for you.
Georgia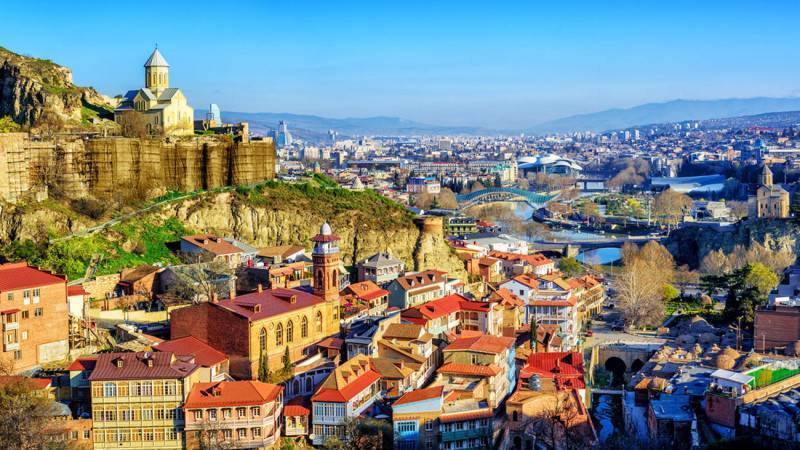 Tbilisi, Georgia – Photo: Shuttershock
Digital nomads, remote workers and entrepreneurs who work remotely from 95 countries, including the United States, Italy, Spain, and United Kingdom are now welcome to apply to Remotely From Georgia, a program that allows you to live and work from beautiful Georgia for up to 1 year.
Conditions
You must make $2000 a month or have a bank statement showing at least $24,000
Under the Individual Entrepreneur scheme, Georgia will only tax you 1% on your business turnover up to about $155,000.
Benefits
Application fee: this is one of the few visa programs offered for free!
Length: Up to 1 year. However, those who register a business as Individual Entrepreneur can also apply for permanent residency.
Where to apply 
Apply for free at Remotely from Georgia  
Decision – 10 working days to be processed 
Sri Lanka – Coming soon
The Sri Lankan government is taking steps to attract DNs and people working remotely with its recently approved long-term one-year visas. The decision was approved by the Cabinet of Ministers on July 12.
The government took into account that digital nomads are not "sensitive to seasonal travel," so those were perfect to help them "boost off-season tourism." 
The requirements to be eligible are yet to be announced.
South Africa is in the process of changing its work visa regime to introduce startup visas and digital nomad visas for those who want to work and live in the country.
The initiative will allow digital nomads and remote workers to stay in the country for one year, with the option to extend it for another one.
The criteria have not yet been fully released, but applicants may need to have a minimum income of $3,000 per month.
Remote workers will also need proof of employment and accomodation and health insurance.
South African President Cyril Ramaphosa said the objective is to make the country more accessible to this population.
South Africa
South Africa is the process to modify its work visa regime to include startup and digital nomad visa for those who want to work and live in the country.
The initiative will allow digital nomads and remote workers to stay in the country for one year with the option to extend it for another one.
Criteria has not been completely released but applicants might need to have a minimum income of $3,000 per month.
Remote workers will also need proof of employment and accomodation and health insurance.
South African President Cyril Ramaphosa said the goal is to make the country more accessible to this demographic.
Australia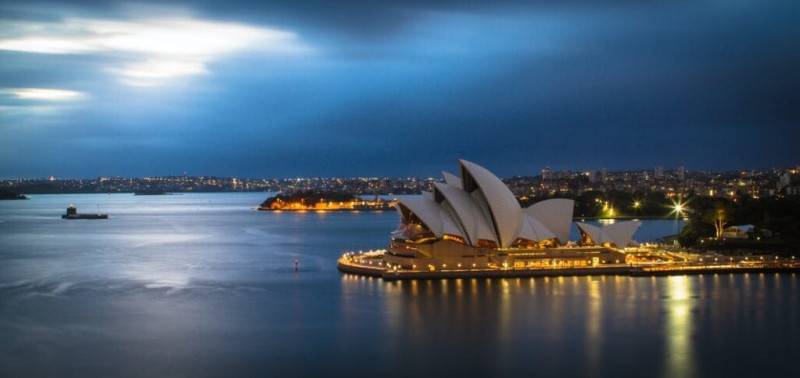 An Australian Working Holiday Visa is a long term visa that allows digital nomads to work and live in the country for 1 year. 
The catch is that you must be between 18 and 35 years old to qualify for this visa. If you are, you will have the possibility to extend it for 1 more year -this is important- if you do some sort of farm work in rural Australia. 
Many people visit Australia just to experience first hand its rich fauna. If you are interested in volunteering or working with animals in Australia find out what programs will also qualify you for a visa extension. The extension of this visa may not be advisable for digital nomads since most of us have little to nothing about farm work. 
We recommend you to consult with your embassy about these types of visas in Australia so you know first hand about the special conditions. 
Tourist Visa on Arrival
Tourist visas, or T class visas, can also be obtained on arrival in Cambodia. It's slightly cheaper than applying for the e-visa, but long lines and sluggish processing for visas on arrival are the norm, so the e-visa is usually your best bet. If you need to get to Cambodia in a hurry and don't have time to wait for the e-visa (it usually takes under 24 hours to process but can take up to three business days), then the visa on arrival is a convenient fallback.
E-visas are accepted at all of the airports in Cambodia, but not at every land border crossing. If you are crossing the border in a vehicle from Thailand, Vietnam, or Laos, you should confirm that your port of entry accepts e-visas; if they don't, you'll need to request the visa on arrival.
Visa Fees and Application
The visa application is nearly identical to the e-visa, but you'll download and print the form instead of filling it out online.
Apart from the application, you'll need your passport and a physical passport photo, so make sure you have one before landing in Cambodia.
The visa fee is $30 which must be paid in cash in U.S. dollars. Try to have the exact amount on hand, because it's unlikely you'll get change back. The airports have ATMs available but they don't always have cash available, so don't rely on them.
If you're crossing at a land border, expect to pay another $1–$20 in "fees" to the immigration official. There's no official listing of land crossing fees, but since the official has the authority to deny your entry, your only option is to pay it.
SUMMARY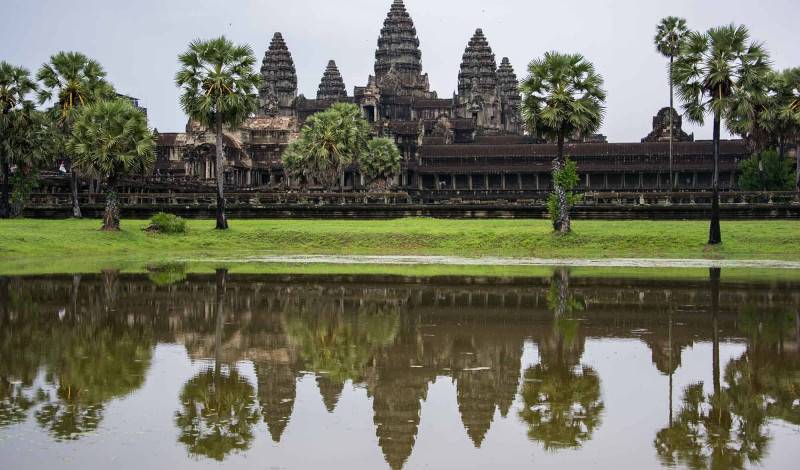 Angkor Wat in Siem Reap
Cambodia visa requirements are clear and straightforward. Cambodia has an excellent eVisa and Visa on Arrival (VOA) policy offering visa on arrival to most nationalities in the world. If you are planning a trip to South East Asia, make sure to add Cambodia to your itinerary. 
WRITTEN BY THIRUMAL MOTATI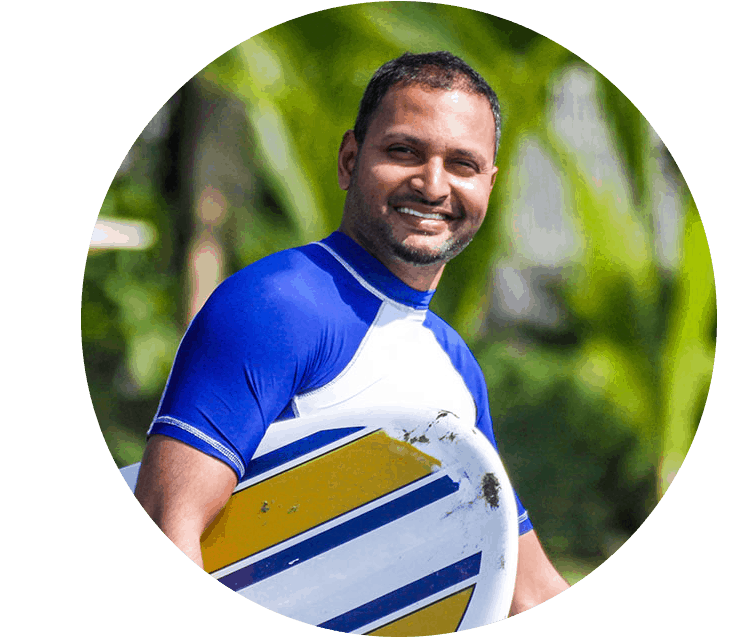 Thirumal Motati is a world traveler and digital nomad from India. He is on a mission to travel to every country in the world on his Indian passport. He believes that his weak passport cannot stop him from traveling the world. Through this blog, he inspires many to take up the life of travel despite their weak passports. His guidance has helped many secure their visas and fulfill their travel dreams. 
PLAN YOUR TRAVEL WITH VISA TRAVELER
I highly recommend using these websites to plan your trip. I use these websites myself to apply for my visas, book my flights and hotels and purchase my insurance.
01. Apply for your visaYou can get a verifiable flight itinerary for your visa application from DummyTicket. Flight itineraries from DummyTicket are valid for 2 weeks and work for all visa applications.
02. Book your fightYou can find the cheapest flight tickets using Skyscanner. Skyscanner includes all budget airlines and you are guaranteed to find the cheapest flight to your destination.
03. Book your hotelYou can book your hotel from Booking.com. Booking.com has pretty much every hotel, hostel and guesthouse from every destination.
04. Get your onward ticketIf traveling on a one-way ticket, you can get your proof of onward flight from Expedia. Expedia offers free cancellation on tickets booked within 24 hours. Or use OnwardTicket to get a proof of onward ticket in just 2 minutes.
05. Purchase your insuranceYou can purchase travel insurance for your trip from WorldNomads. With WorldNomads, you can purchase and extend your travel insurance from anywhere.
Disclaimer: Some of the links on this page are affiliate links. I get a small commission if you click on them and make a booking or purchase, but at no additional cost to you. These commissions help support this blog.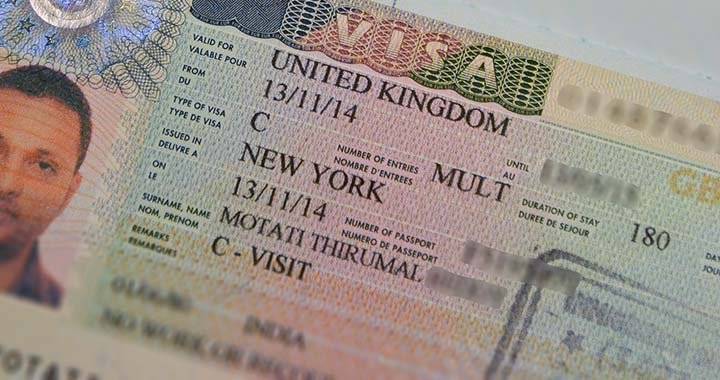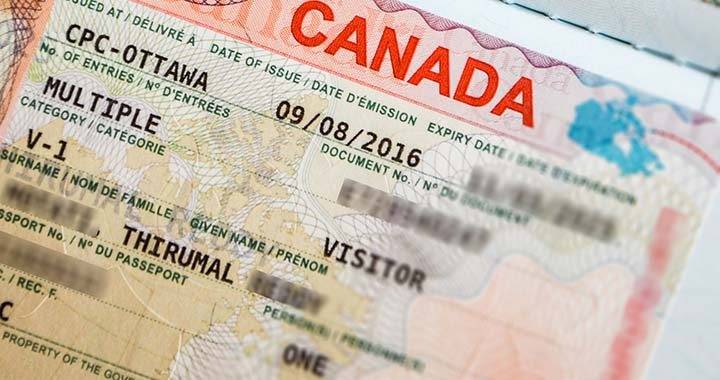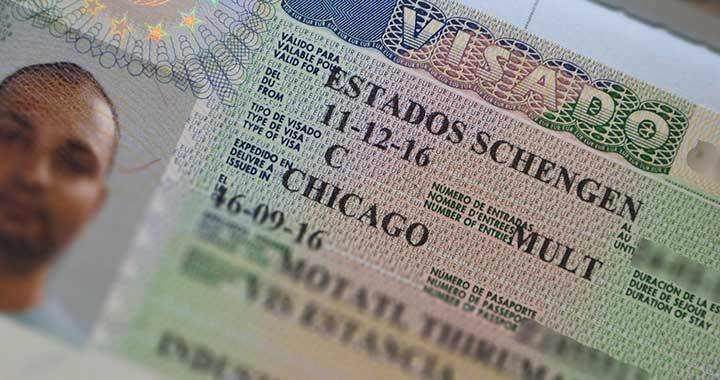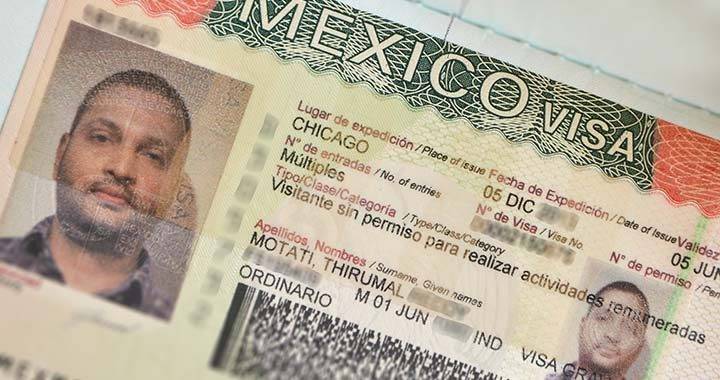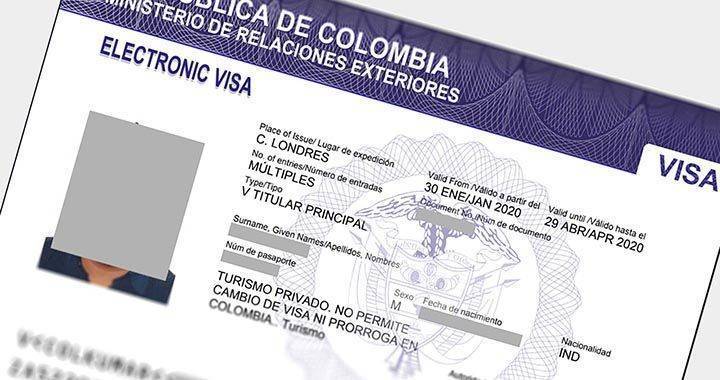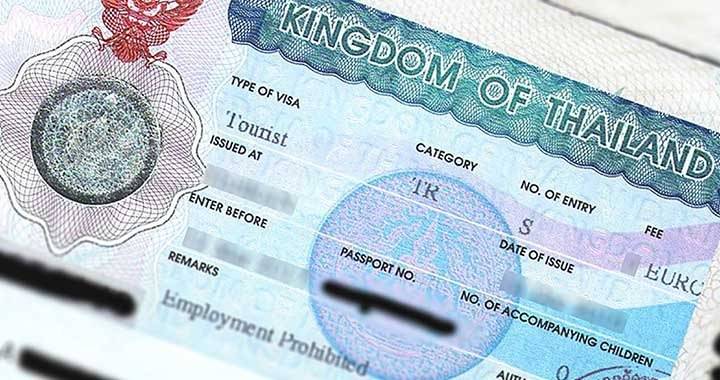 Khmer Visa
The Khmer visa, or K class visa, is a special lifetime visa for individuals with a family relation to Cambodia, typically the children of Cambodian emigrants. This is also a visa on arrival and you'll need the completed application form, your current passport, and a passport photo as well. Officially, you'll also need documentation that proves Cambodian ancestry, such as a birth certificate, marriage certificate, or a photocopy of a Cambodian parent's passport. Unofficially, people have been able to get the Khmer visa by showing identification with a Cambodian last name and speaking the language.
The Khmer visa should be free of charge to eligible applicants, but immigration officials sometimes charge a "facilitation fee."
Antigua & Barbuda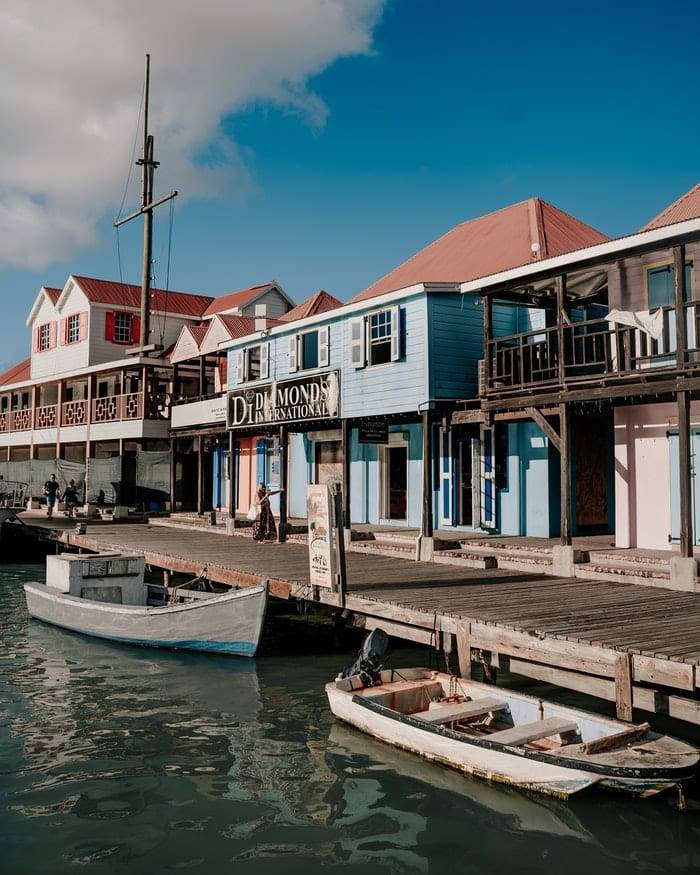 Antigua & Barbuda is offering a new visa called the Nomad Digital Residence (NDR). It is intended for digital nomads that can support themselves and any family members.
This visa lasts 2 years and beneficiaries will need to get a health insurance plan.
What to expect
You need to own a location independent business
If you do not, you should work remotely for a company based outside of Antigua & Barbuda
You must make at least USD $50,000 per year
How to get it
Fill out the online application form
Submit proof of employment and a police background check
Pay $1,500 for one person, $2,000 for a couple, $3000 for a family of 3 or more
Bermuda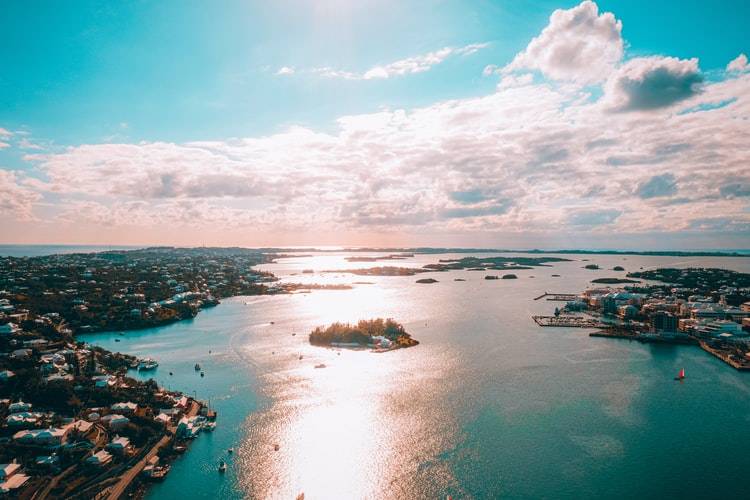 Bermuda, Bermuda
"Work From Bermuda" is a new digital nomad visa program in launched by Bermuda.
This initiative aims to attract "executives and students to work and study remotely from the island in a stunning and worry-free environment." 
The country states to be ready to receive these workers given they already have multiple co-working spaces, vacation and electric car rentals, and other venues that will allow applicants to enjoy life and work on this beautiful island for up to a year. 
The best part of this offer is that there is no minimum income requirement!
Conditions
You own a location independent business or 
You work remotely for a company based outside of Bermuda
Show proof of travel insurance
How to get it
Fill out the online application form
Submit any required paperwork and pay the $263 visa fee
Bahamas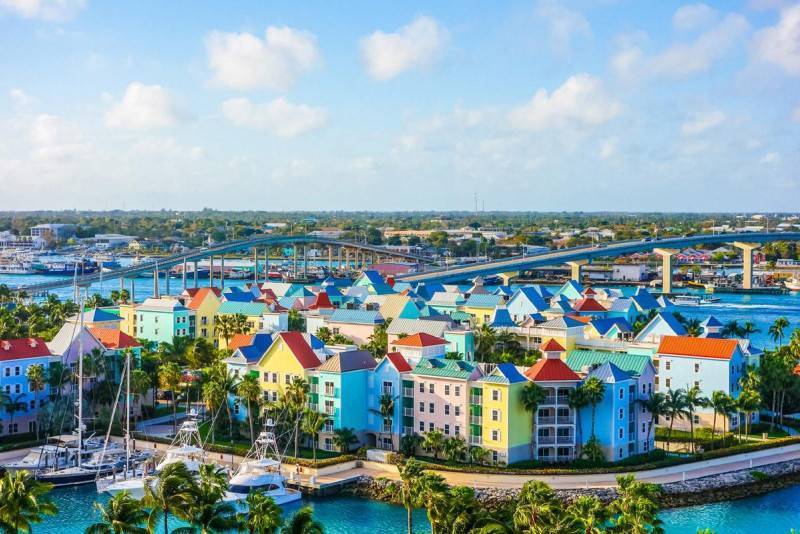 The Bahamas
The Bahamas Extended Access Travel Stay is a one-year residency permit designed to allow digital nomads, freelancers, remote workers, and students to work from any of the 16 tax-free amazing islands comprising The Bahamas.
Requirements 
Application fee – Applicants will need to pay both an application and a permit fee* Total cost $1,025 USD per person. 
– Individual Applicants:
Application Fee – $25 USD per person
Permit Fee – $1,000 USS
– Family Applicants:
Application Fee – $25 USD per applicant, and $25 for each dependent
Permit Fee – 1,000 USD per applicant, and $500 USD for each dependent
Income to prove: a letter from your current employer or proof of self-employment showing income.
Benefits
Length: The Bahamas Extended Access Travel Stay is valid for up to 1 year. 
This visa could be renewable on a case-by-case basis for a maximum period of up to 3 years. 
*Citizens from the USA, Canada, the EU and Britain do not need an additional travel permit.
CAMBODIA VISA FROM THE CONSULATE
The following 10 nationalities must arrange a pre-approved visa for Cambodia from their nearest Cambodian consulate prior to their travel. These 10 nationalities are not eligible for eVisa or Visa on Arrival (VOA).
Afghanistan
Algeria
Bangladesh
Iran
Iraq
Nigeria
Pakistan
Saudi Arabia
Sri Lanka
Sudan
Visa for Cambodia must be applied at least 1 month in advance. 
Cambodia visa is valid for 3 months from the date of issue. It's valid for a 30 days stay, single-entry only. 
Documents required
You must submit the following documentation.
Completed and signed visa application form (you can pick one up at the consulate)
One recent passport size photo (2×2 inch)
Original passport with at least two blank pages
A copy of your passport ID page
Round trip airline tickets
Hotel booking
Proof of residence (if applying in a country other than your country of passport)

Visa fee
Cambodia visa fee is $30 USD or its equivalent in local currency. Some consulates charge an additional $5 USD as a service charge. 
Payment method varies from consulate to consulate. So check with your nearest consulate before applying. 
Processing time
Cambodia visa processing can take from 2 to 7 working days depending on the consulate. Check with your nearest consulate for the exact processing time.
Apply by mail
If you do not have a Cambodia consulate nearby, you can also apply by mail. You must attach a prepaid, self-addressed return envelope with your application.
Priority visa service
There is no expedited visa service. Check with your nearest Cambodia consulate if they can expedite the process for you.
***
Dominica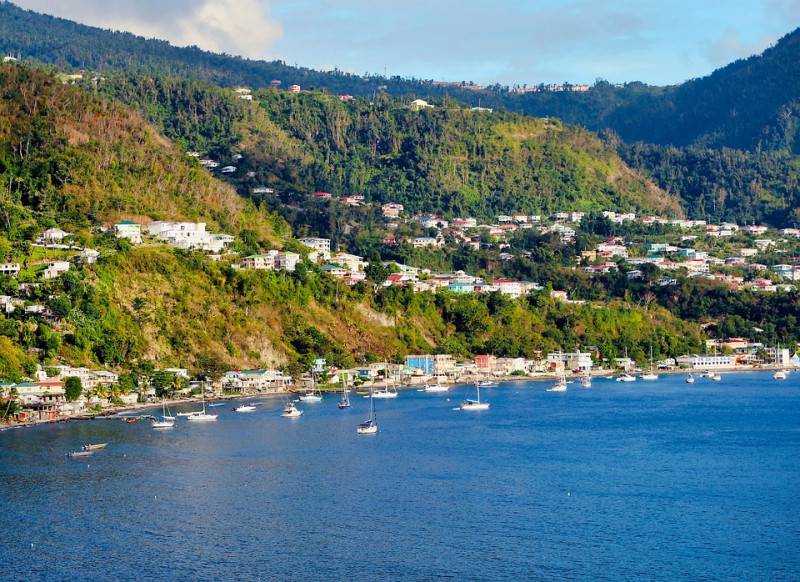 Dominica, Island Country
Dominica (not to be confused with Dominican Republic) is another Caribbean nation launching its own "Work in Nature" visa that will allow remote workers, digital nomads and freelancers to live and work "in the nature" of the island for up to 18 months. 
How to get it
In order to be eligible you must, 
Have clean criminal records
Be able to work remotely
Make USD $50.000 per year or more
Pay USD $800 for the visa fee and USD $1,200 for families. Additionally, you should pay a non-refundable $100 fee.
This $50.000 also includes other eligible family members such as 
Wife or partner 
Underage children 
Other family members (conditions apply)
This initiative looks to also create a remote working village for digital workers specifically, with special services and venues. 
Malta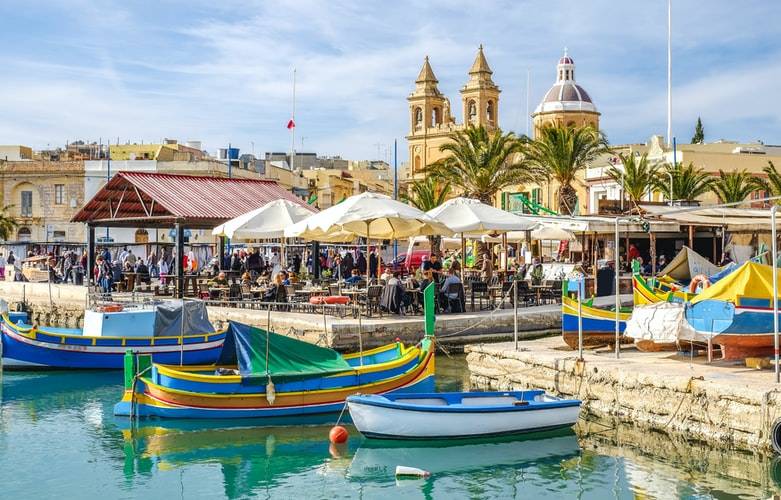 Marsaxlokk, Malta
This island nation has introduced a new Digital Nomad Residency for dNs and remote workers willing to live by the Mediterranean Sea.
The initiative offers a six-month visa program with an option of getting a one-year "Nomad Residence Permit."
Applicants must either own an overseas company or be remote workers or freelancers with clientele based abroad. 
You will need to:
Pass a standard background check
Purchase health insurance 
Have a valid passport 
Demonstrate a minimum monthly income of EUR 2,700
Rent or buy a property
Write a letter of intent clearly stating your motivations for moving to the country
Last but not least, the Maltese government has expanded this opportunity to third-party non-EU nationals!
Iceland
Iceland is another country that offers a long-term visa to remote workers. It has a validity period of only 6 months, and if you apply for it while traveling within the Schengen area, it has a validity period of only 90 days only.
The good thing is that you will never get bored in this country because its breathtaking natural beauty. The surroundings are quite mystical. The landscape offers a never-ending string of mountains, ice fields, and volcanoes wrapped in snow, no matter what time of the year it is.
However, it is also among the most costly places to live, and to apply, you must provide proof of a very respectable monthly salary. This means that not everyone can benefit from it.
A long-term visa for remote workers can be issued if:
You come from  a country outside the EU/EEA/EFTA
Do not need a visa to travel to Iceland.
You have not been issued a long-term visa in the last 12 months by the government.
You will only use it to work remotely from Iceland.
You do not intend to reside in Iceland for the long term.
Other things to take into account:
The cost of the program is: 7800 ISK (€50, $61)
Length: Only 6 months
Income to prove: 1,000,000 ISK (€6,460 or $7,777) for a single applicant or 1,500,000 ISK (€9,690 or $11,667) for a couple.
Cost of living index: 4 out of 139
Internet speed fixed: 180 Mbps / mobile: unknow